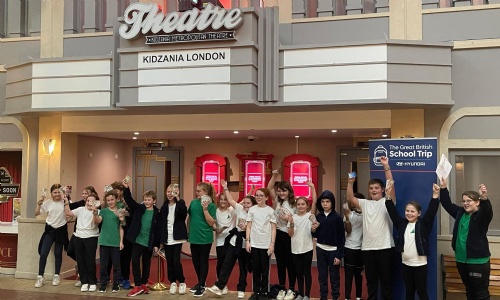 On Tuesday 6th November, the year 6 students boarded a coach and headed to London to visit Kidzania, a unique scaled city designed for kids aged 4-14 years. It's a place where children can have fun, learn, and explore through exciting role-play activities.
On arrival, the children went to the 'airport' to 'check in' with their boarding passes. They were each given 50 kidZos starting salary on their own KidZania Bank card, on which they could then earn, spend or save once in the city!
Inside the city, there were many different jobs the children could do to make money, such as radio dj, newspaper journalist, doctor, vet, firefighter, hotel worker, supermarket cashier, pilot and many more. They all had a wonderful time as they explored the city and all it had to offer.